Sheng Fung Engineering Works ("SFEW") was incorporated in 2002 as a single entrepreneur at Balakong, Selangor. SFEW had further expanded by taking overanother shop lot moved to current location in year 2007.
In 2008, Sheng Fung Engineering Sdn. Bhd. ("SFESB") was incorporated as a subsidiary of SFEW. Two years later, in May 2010, SFESB has advanced to become the lead where SFEW took on the role of a subsidiary company.
In 2011, SFESB has expanded to include Heavy Engineering Division, as detailed below. This has allowed them to embark on larger projects. Under the firm and leadership of Mr. Hue, Sheng Fung Engineering Sdn. Bhd. has growth from strength to strength.
Vision
To be a leading multinational consultant and preferred partner in Asset Development and Asset Management.
Mission
We work closely with an increasingly diversified range of clients to help vizualise and achieve their goals with commitment, integrity and innovation
We value our people and provide a working environment, which challenges them to develop their full potential
We are committed to enhancing our shareholders' value
Nature of Business
Machining of steel parts for
> Oil Palm Industry
> The oil and Gas Industry
> Sheet piling Manufacturers
> Machining of Steel Couplings
> Machining of Flanges
> Quarrying plant
> Steel Mill
> power plant
> rubber Mill
> Machining of all kinds of Heavy Duty Machine Spare Parts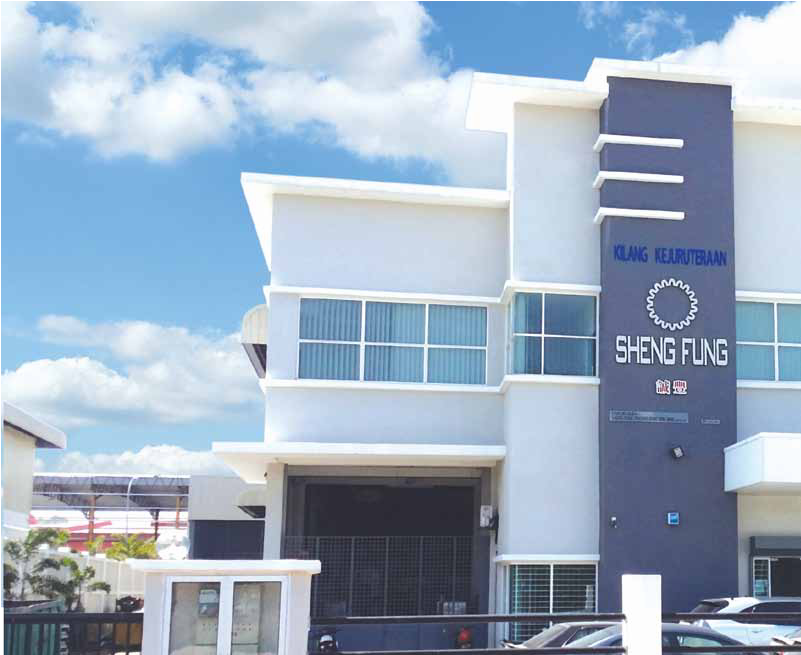 Company Core Values
Quality
Committed to provide products of superior quality.
Timeliness
A superior product means little if not delivered in time. Sheng Fung is dedicated to providing not only products of quality but on time.
Customer Satisfaction
Sheng Fung will do its utmost to ensure that the customer is fully satisfied by providing technical advice and by "going the extra mile" for the customer.
Zero-Tolerance Policy
Anything that distrupts the three pillars that Sheng Fung is built upon, namely Quality, Timeliness and Customer Satisfaction, is not tolerated. All measures are taken to ensure that these cornerstones of the Sheng Fung work ethics are strictly maintained.